IBCEB
Basic information
Name
Ivane Beritashvili Center of Experimental Biomedicine
Classification information
Provider Fields Domain Names
Natural Sciences
Medical & Health Sciences
Engineering & Technology
Social Sciences
Provider Fields Subdomain Names
Other Social Sciences
Biological Sciences
Clinical Medicine
Other Natural Sciences
Basic Medicine
Psychology
Other Medical Sciences
Health Sciences
Location information
Marketing information
Description
Ivane Beritashvili Center of Experimental Biomedicine is a scientific-research institution. The Center shares international norms and principles of bioethical scientific research.
Carrying out scientific research, consulting and expert activities;
Promotes scientific and technological progress of the country; conducts theoretical and experimental research of fundamental and applied nature in physiology, biochemistry, molecular biology, biophysics, neurology, neurosciences, radiobiology, radiation ecology and their related fields.
Logo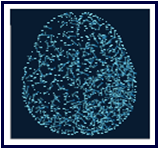 Maturity information
Provider manager